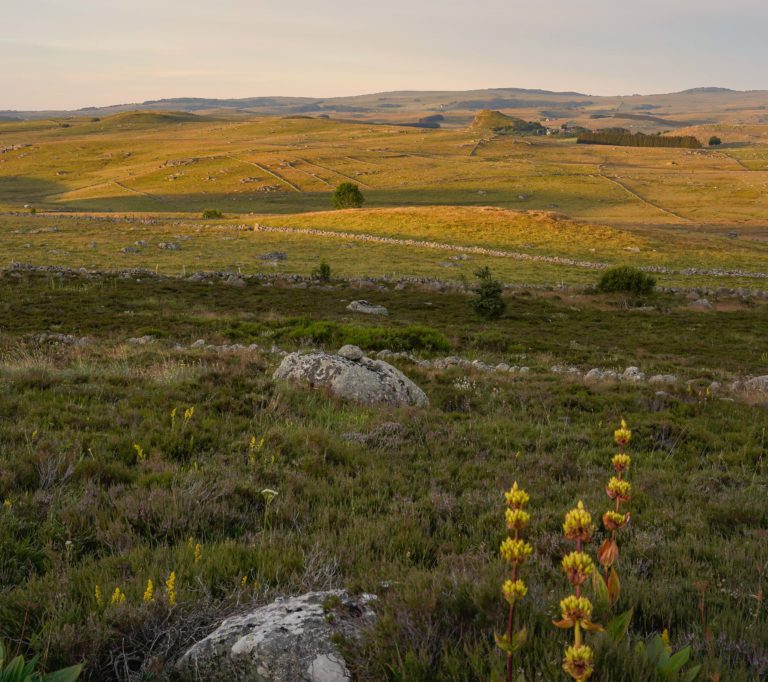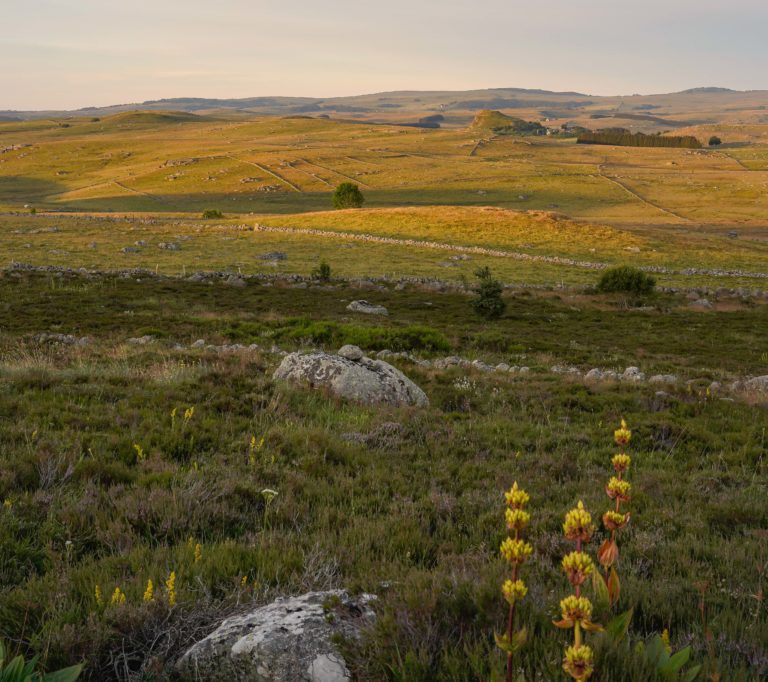 mi-lieux : traductions de paysages
Parc Naturel Régional de l'Aubrac, 2022
An artistic residency project in the Aubrac region in partnership with PNRA (Regional Natural Park of the Aubrac), Lycée Hôtelier Saint-Chély d'Apcher (gastronomy school), photographer Jean-Sébastien Caron and multi-disciplinary artist Sara Harakat.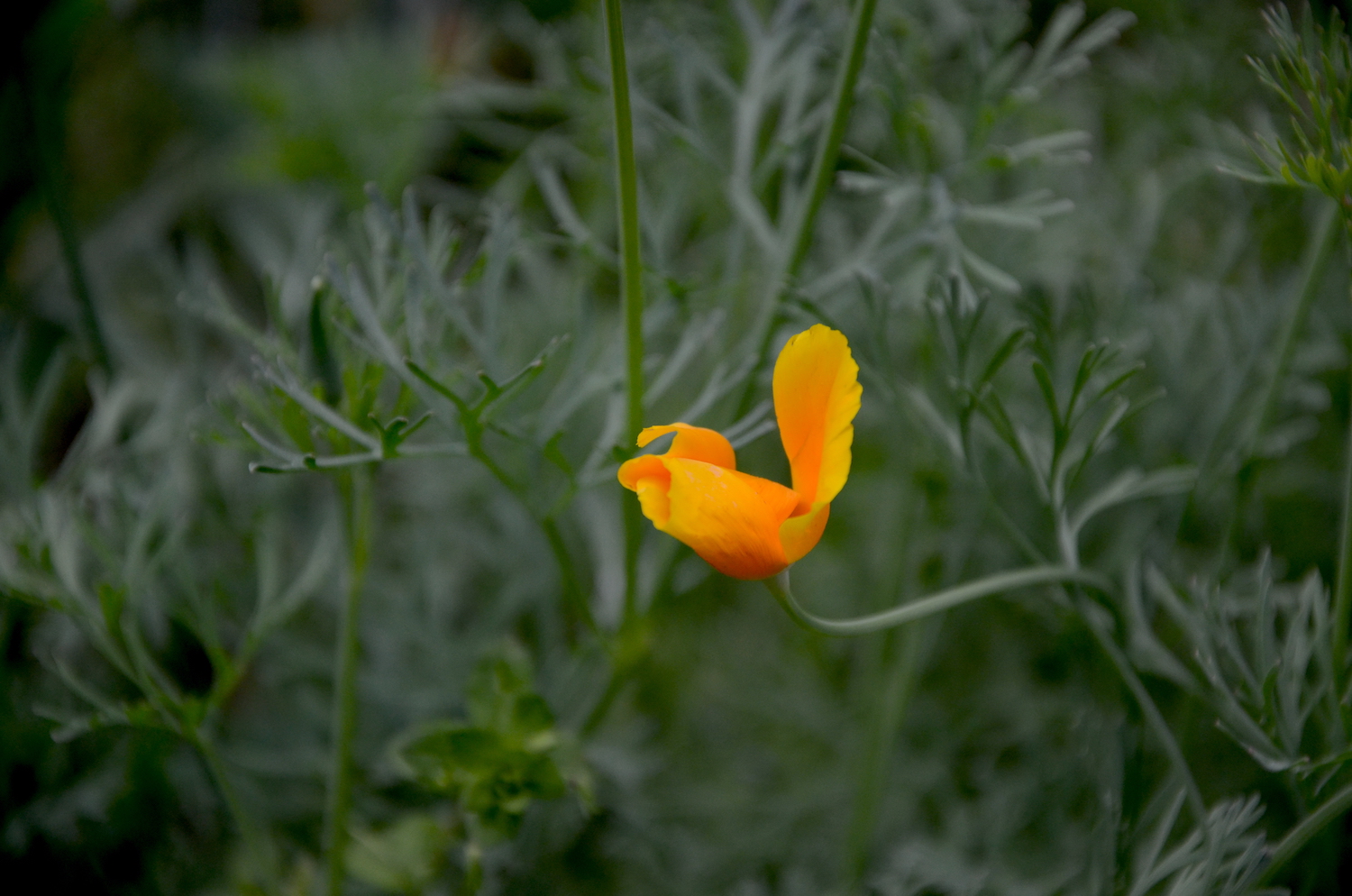 École des Villages d'Olt, 2021-2022
At the primary school of Ambeyrac, we are inviting the children to explore the forest behind the school and create a garden in their yard – a place to observe, touch play and experiment.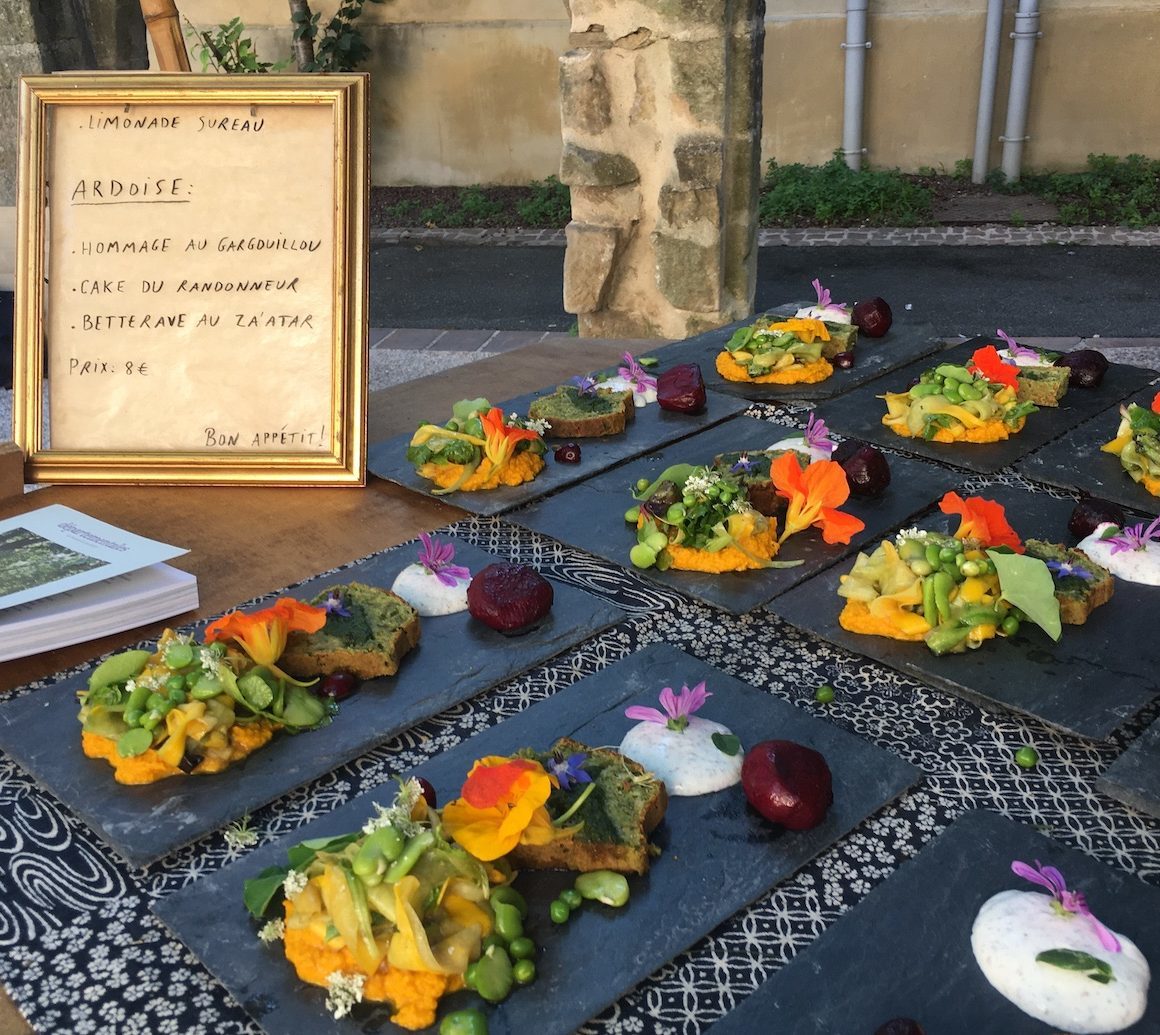 avec Départementales Magazine, la Maison des arts George et Claude Pompidou, la Librairie le Livre en Fête et les Scènes Croisées de Lozère, 2021-2022
The "ardoise" (slate) is a reflection of landscape, from its atmospheres to its wild growing tastes. We bring them on our mobile kitchen into public squares or into open events.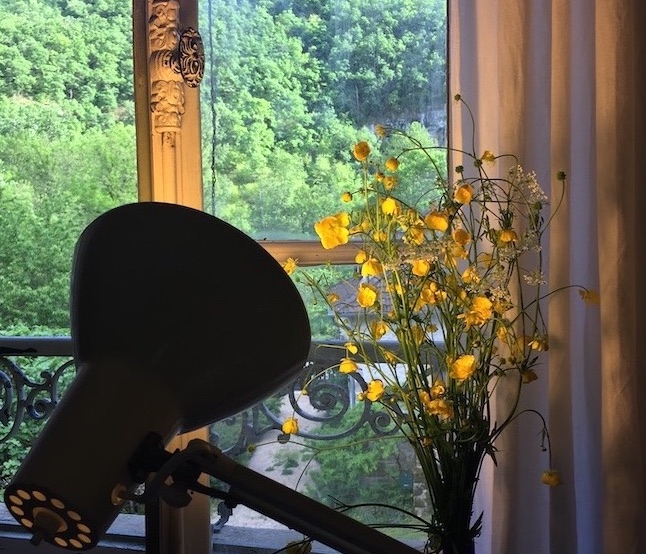 Following the question how to create hospitable and thriving pockets in hot, dry and extreme climates or unusual soils. Anna Lena's research is based at the Human Geography faculty of the Goethe University Frankfurt and embedded in the Research-in-action community.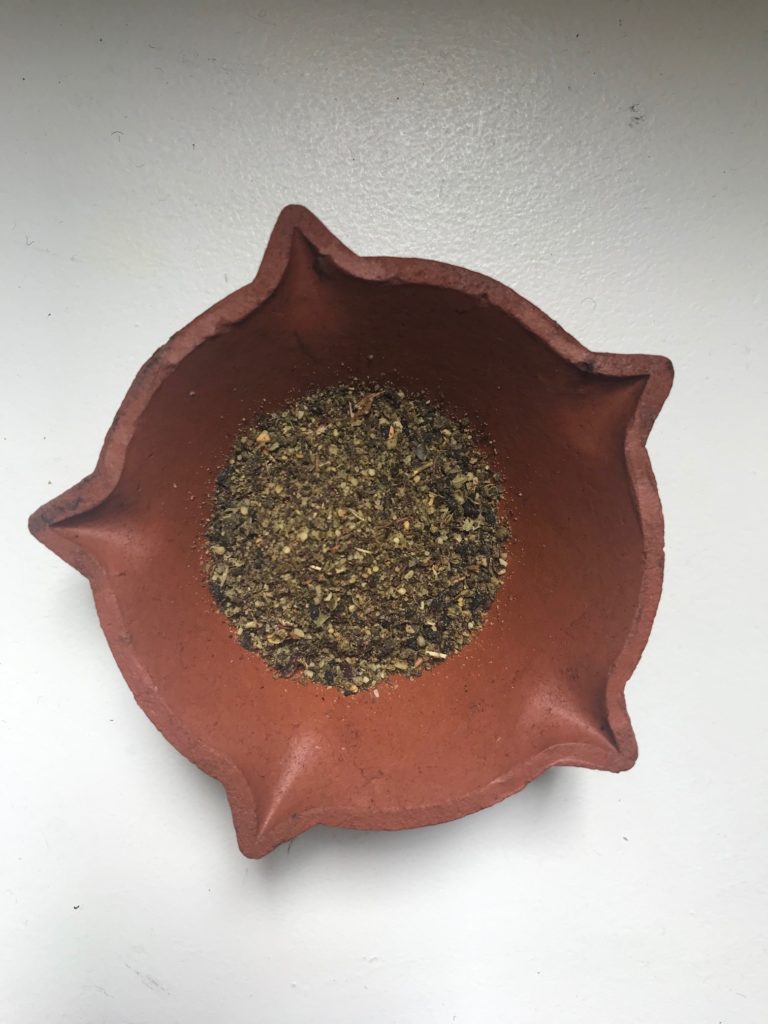 A growing collection of za'atar born of the places where we encounter thyme from the stone plateau of Causses du Quercy to the mediterrannean garrigue of Narbonne.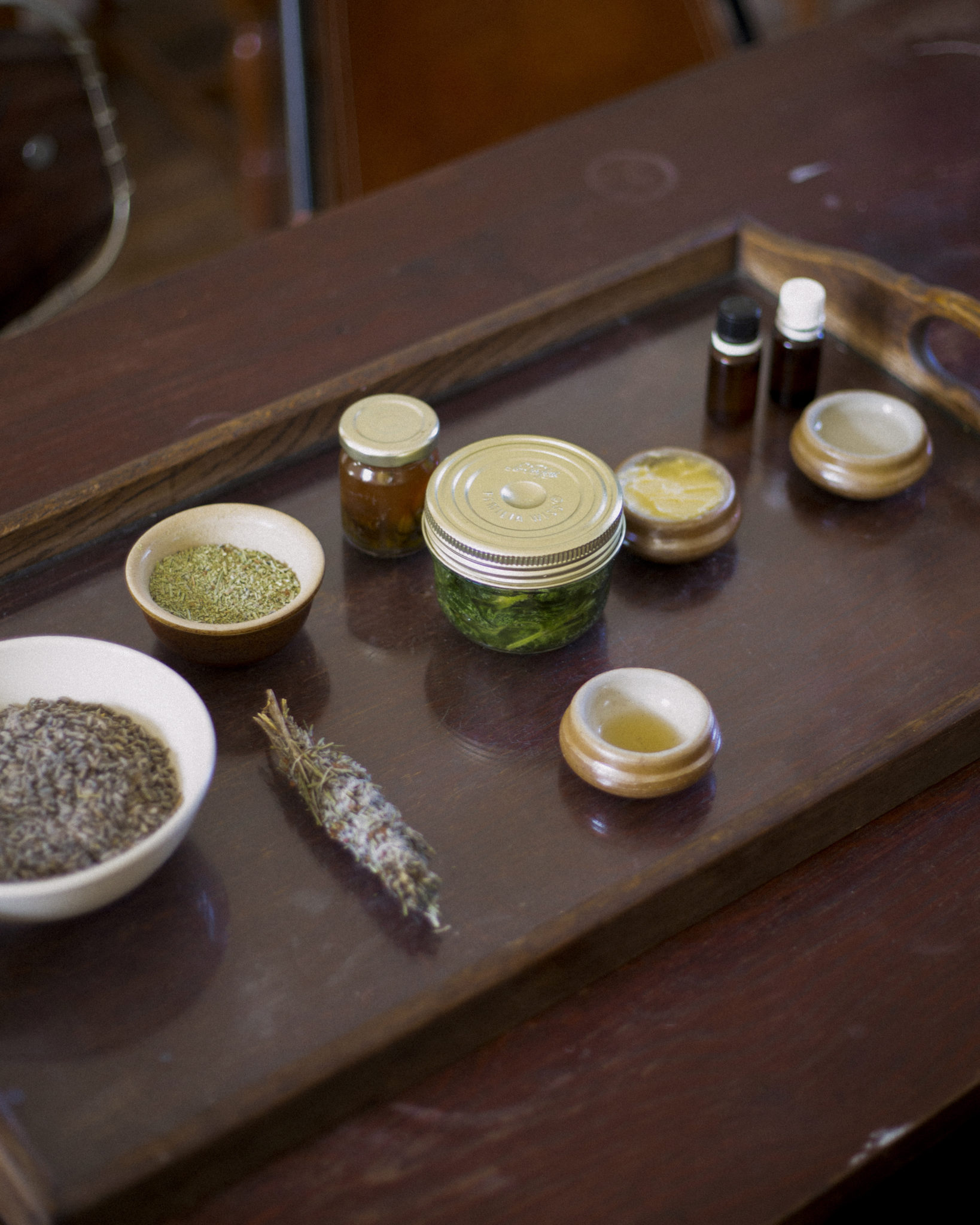 Éditions Ulmer, 2022
Invitations in and around Paris for the release of the French translation of "Plants for the People : a modern guide to plant medicine" by Erin Lovell Verinder.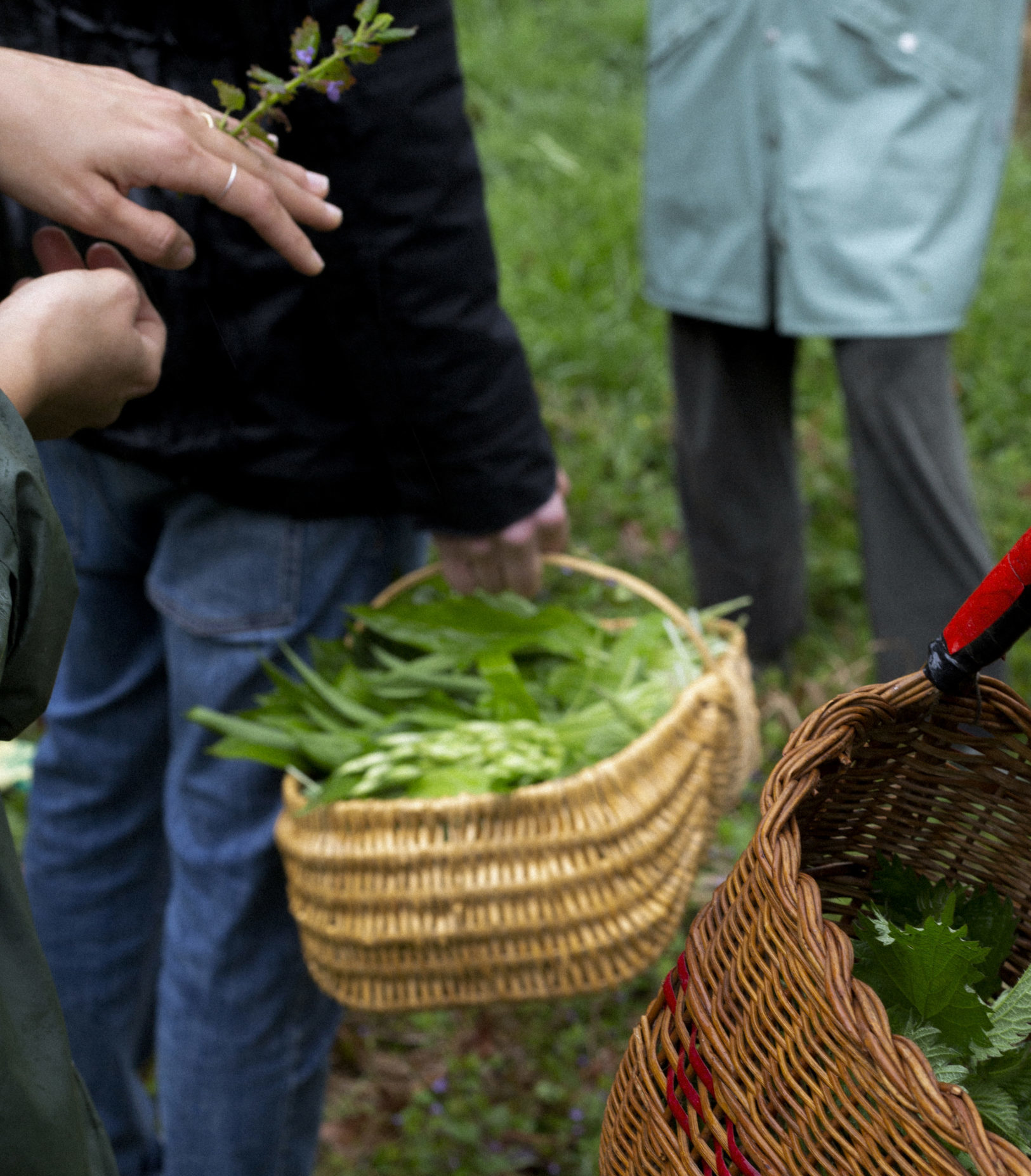 wild plant walks and ateliers
CHB, Le Ranc, La Grange du Héron, 2019-2022
By paying attention to their characters and investigating into their stories together, we bring groups to walk and encounter wild plants within a wider landscape. We harvest and make illustrated booklets to leave a trace of the encounter.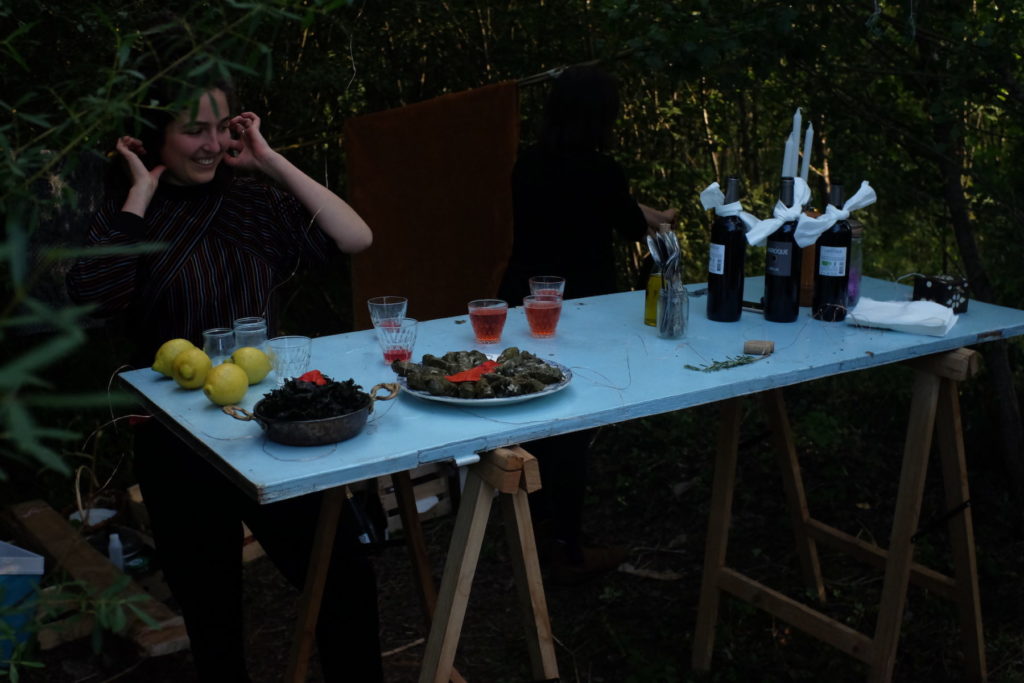 Village de Balaguier d'Olt, 2019 – 2021
A series of lunches and dinners in surprising outdoor locations. Our menus are a testimony to the local landscapes and carry the deep flavors of seasonal harvest and produce.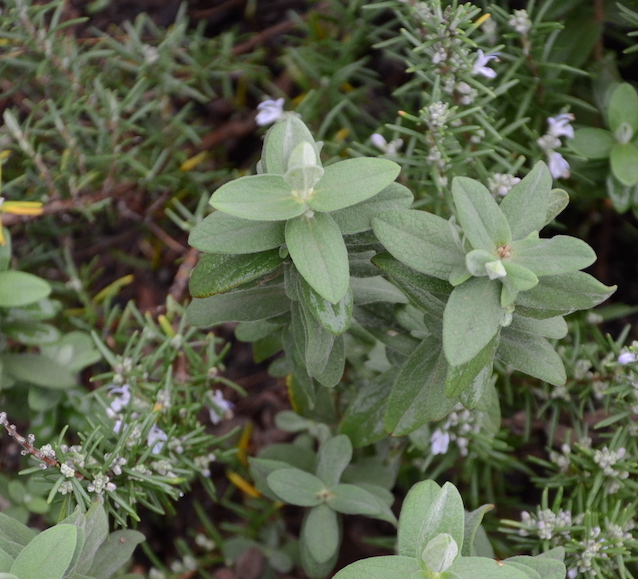 a garrigue inspired garden
Domaine de la Genentière, 2021 
The scene is set at a vineyard in the Corbières. We begin planting a garrigue inspired, drought-resilient garden as a melange of wild and cultivated plants.
Domaine de la Genentière 

École des Villages d'Olt 
Éléonore Grignon & Atelier Fanelsa